Our Shared Vision
A national Unifying Framework is the core of a shared vision of a Vermont early childhood education profession
informed by hundreds of Vermont early childhood educators through a consensus-based approach.
The Unifying Framework for the Early Childhood Education Profession came out of Power to the Profession: a nationwide collaboration convened by NAEYC. 
The recommendations in The Unifying Framework advance a unified, diverse, equitable, and effective early childhood education profession.
The Unifying Framework is the core document of our project in Vermont. We use Power to the Profession's process as the model for our workforce-led, consensus-based approach to see how Vermont could align with the recommendations in The Unifying Framework.
See links to The Unifying Framework in English and Spanish, as well as its source text Professional Standards and Competencies for Early Childhood Educators.
The Commission on Professional Excellence in Early Childhood Education launched in 2023 to serve as the professional governance body that holds The Unifying Framework and advances the implementation of its recommendations nationwide.
We Are Early Childhood Educators.
Our profession is early childhood education, which is a distinct profession within the field of early childhood.
When we call ourselves early childhood educators, and our profession early childhood education, we clarify who we are and what we do.
This helps people in our communities understand the importance of providing high quality early experiences for young children, and it helps people learn to view early childhood educators as the professionals who do this work.
Learn more about the roles, responsibilities, and boundaries of the early childhood education profession in our Professional Identity Consensus Document.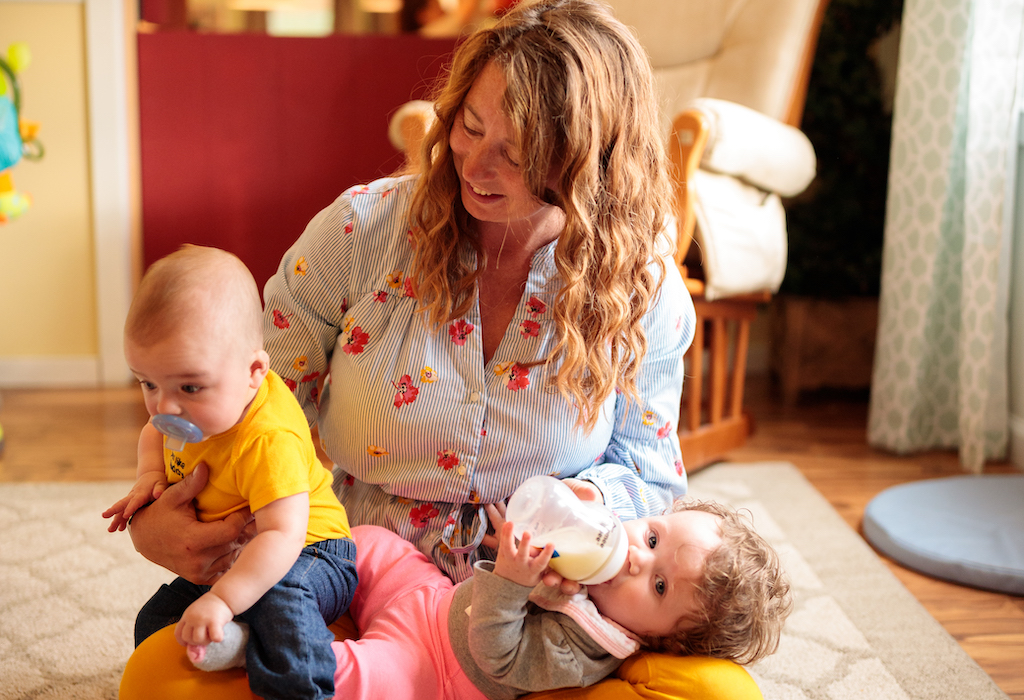 Individual Professional Licensure
We envision a profession in which well-prepared early childhood educators are each awarded an individual, professional license to practice from a professional governance board.
In Vermont's current child care system, programs are licensed – but not necessarily the people working in those programs.
Early childhood educators are the core of a program's quality. We envision shifting licensure from programs to individual early childhood educators themselves.
Learn more in our Professional Licensure Consensus Document and video.
 We envision early childhood educators will be individually licensed at three clear professional designations. 
Each early childhood educator will be licensed as ECE I, ECE II, or ECE III. Each designation represents an educator's specific qualifications to support, lead, and guide. And with each designation, compensation and responsibilities increase as preparation and competency increase.
Learn more about these designations, the preparation pathways that align with them, and our commitment to a well-supported transition for the current workforce, in our Three Designations with Aligned Preparation Pathways Consensus Document and video.
A Well-Compensated Profession
We envision a well-compensated profession, funded through a supportive system that recognizes early childhood education as a public good.
Compensation should:
Be comparable across settings for educators with comparable qualifications, experience, and job responsibilities
Include an adequate benefits package
Increase along with increased preparation and increased competency
Not differentiate based on the ages of children served
Learn more about compensation and how it will be funded in our Professional Compensation Consensus Document and video, and see recommendations from our Minimum Compensation Design Team.
Frequently Asked Questions:
Frequently Asked Questions:
I thought I already was a professional?
You are professional in your training, actions, and commitment. But early childhood education is not yet a recognized profession. We do not have consistent job titles and expectations, wage scales, or pathways for preparation and leadership.
We use this definition, based on the work of Stacie Goffin: 
A profession has: 1. A well-defined, distinct purpose;  2. Specialized knowledge and skills; and 3. Systems and structures for a. preparation, b. accountable practice, and c. field-wide leadership.
How do family child care ECEs fit in?
Early childhood educators with family child care home programs helped design this entire initiative, to ensure educators in these settings are included, considered, and valued.
 Competencies for ECE I, II, and III are the same across settings, but there must be various pathways to each designation in order to serve educators of all backgrounds. The Task Force is committed to taking down barriers and placing supports in its recommendations.
How will my experience be valued?
Your teaching experience matters. So does all your professional development. As we transition to professional designations, we commit to a phased-in implementation process that honors the expertise of early childhood educators working today.
Where does the compensation scale come from?
A Design Team incorporated feedback from our workforce surveys and ecosystem research to design a model minimum compensation standard. 
This work was included in the RAND Corporation financing study commissioned by the Vermont legislature to determine the cost of transforming early childhood education, and will be used by state partners, including VTAEYC, tasked with the final design.
How Will We Reach Our Shared Vision?​