Nominate That Exceptional Person Today
Please note, you may submit more than one nomination form and submit for more then one award. Vermont ECE Student of the Year nominations are accepted from non-members. All other award nominations are accepted only from members of VTAEYC+NAEYC. If you are not yet a member, please visit our Membership Page to join.
To learn more about the Early Childhood Educator of the Year Award, please visit the Early Childhood Educator of the Year Page.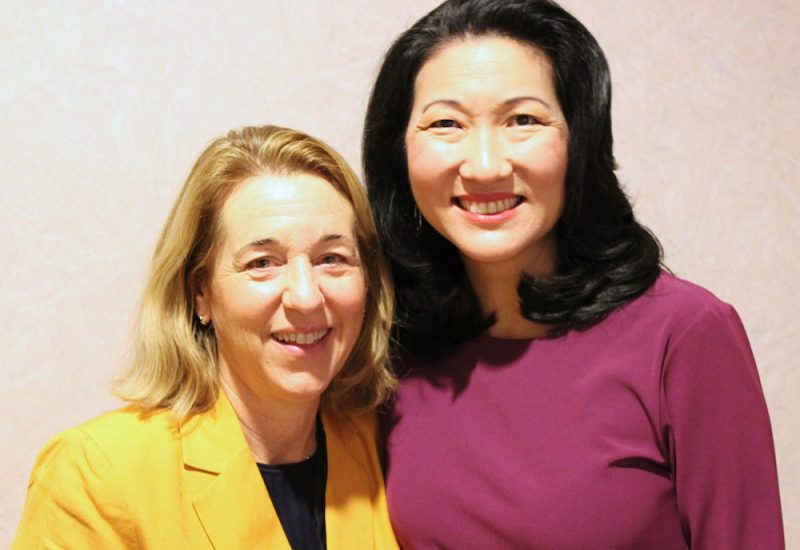 Children's Champion Award
The Children's Champion award recognizes the work of an individual, organization, or Vermont government official for their advocacy or voting record which has had a positive impact on young children in Vermont during the previous legislative session. It can be awarded annually or less frequently depending upon the decision of the VTAEYC Board and Executive Director.
2023 Children's Champion: State Rep. Jessica Brumsted . Award presented by NAEYC CEO Michelle Kang
Distinguished Service to Children Award
The Distinguished Service to Children award recognizes an individual who is dedicated to building excellence for children and has had a sustained impact on the lives of young children and families over at least 10 years of service in Vermont.
2023 Distinguished Service Awardee: Betsy Rathbun-Gunn. Award presented by NAEYC CEO Michelle Kang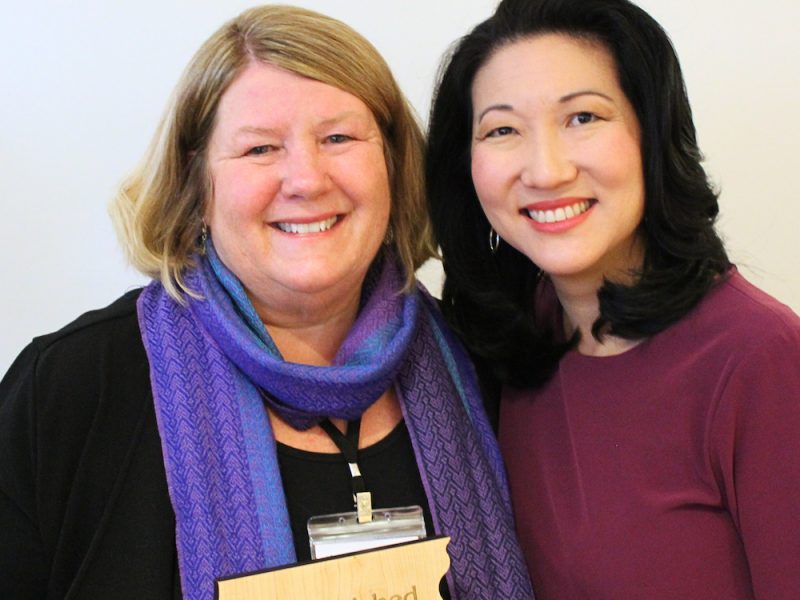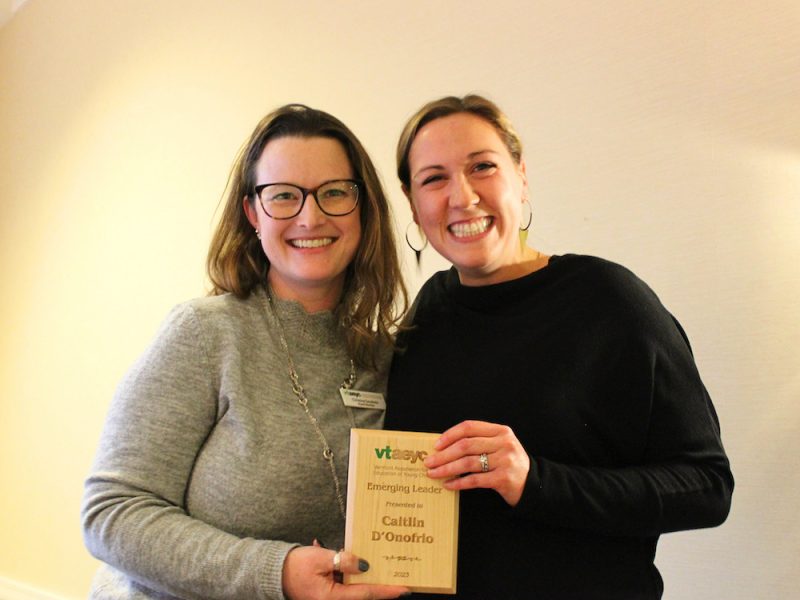 The Emerging Leader award recognizes an individual who has shown significant leadership development over their career to date and inspired others to positively affect children, families, and the early childhood education community. 
2023 Emerging Leader: Caitlin D'Onofrio. Award presented by VTAEYC President Christina Goodwin
The Outstanding Member award recognizes one or more VTAEYC members who demonstrate community engagement in alignment with VTAEYC goals and who exemplify the mission and values of VTAEYC. Outstanding members make significant contributions to their community with regard to young children and the issues that affect them.
2023 Outstanding Members: Dr. Kaitie Northey (above); April Zajko (below). Awards presented by VTAEYC President Christina Goodwin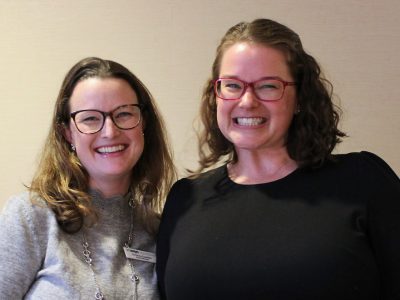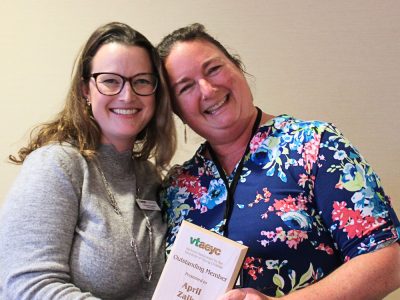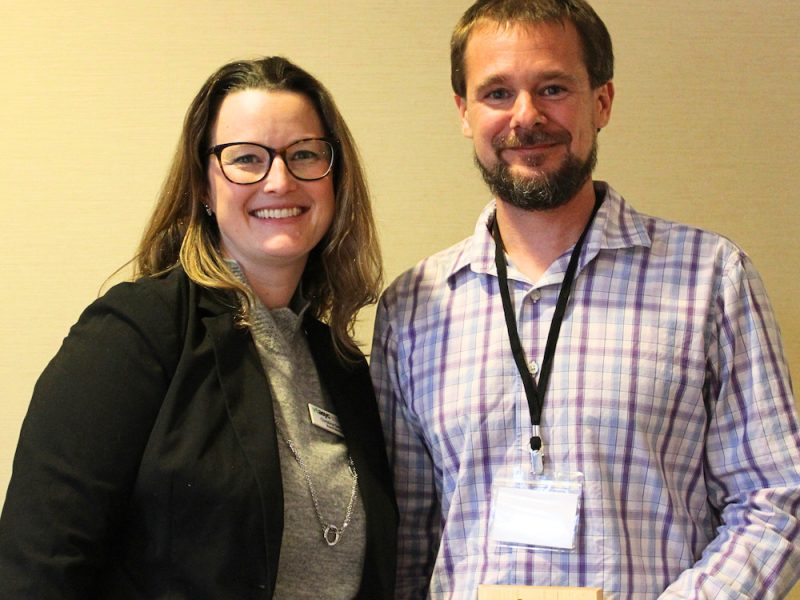 Vermont ECE Student of the Year
VTAEYC will present the 2023 Vermont Early Childhood Education Student of the Year Award to a spring/summer 2023 graduate or student currently enrolled in a Vermont high school or higher education program. Candidates should have a strong academic record and demonstrate leadership and commitment to children and their families. This award was created to recognize a student who is preparing for a career in early childhood education.
Nominations must meet certain eligibility criteria and are accepted from representatives from high schools, career and technical centers, institutions of higher education, and/or early childhood education programs that employ or place students.
2023 Vermont ECE Student of the Year: Matthew Moore, CCV. Award presented by VTAEYC President Christina Goodwin