Spark Creative and Joyful Learning
November 6 + 7, 2023
Stowe, Vermont
The Vermont Association for the Education of Young Children (VTAEYC) is inviting all early childhood educators and professionals to join us to spark creative and joyful learning for ourselves, for the children we teach, and the families we serve. We hope you will join us in Stowe, Vermont for two in-person conference days where we will participate in fun and creative sessions, learning, and networking.
The 2023 Conference offers workshops and plenary sessions on topics that relate to developmentally appropriate practices, family & youth engagement, meaningful interactions, and resources and supports for early childhood educators. As a participant, you will have the opportunity to engage in new learning, spark your passion for early childhood topics, and engage in creative and fun workshops through a social justice and equity lens. The Conference will offer over 36 workshops across six breakout sessions, two keynote presentations, and a variety of networking opportunities.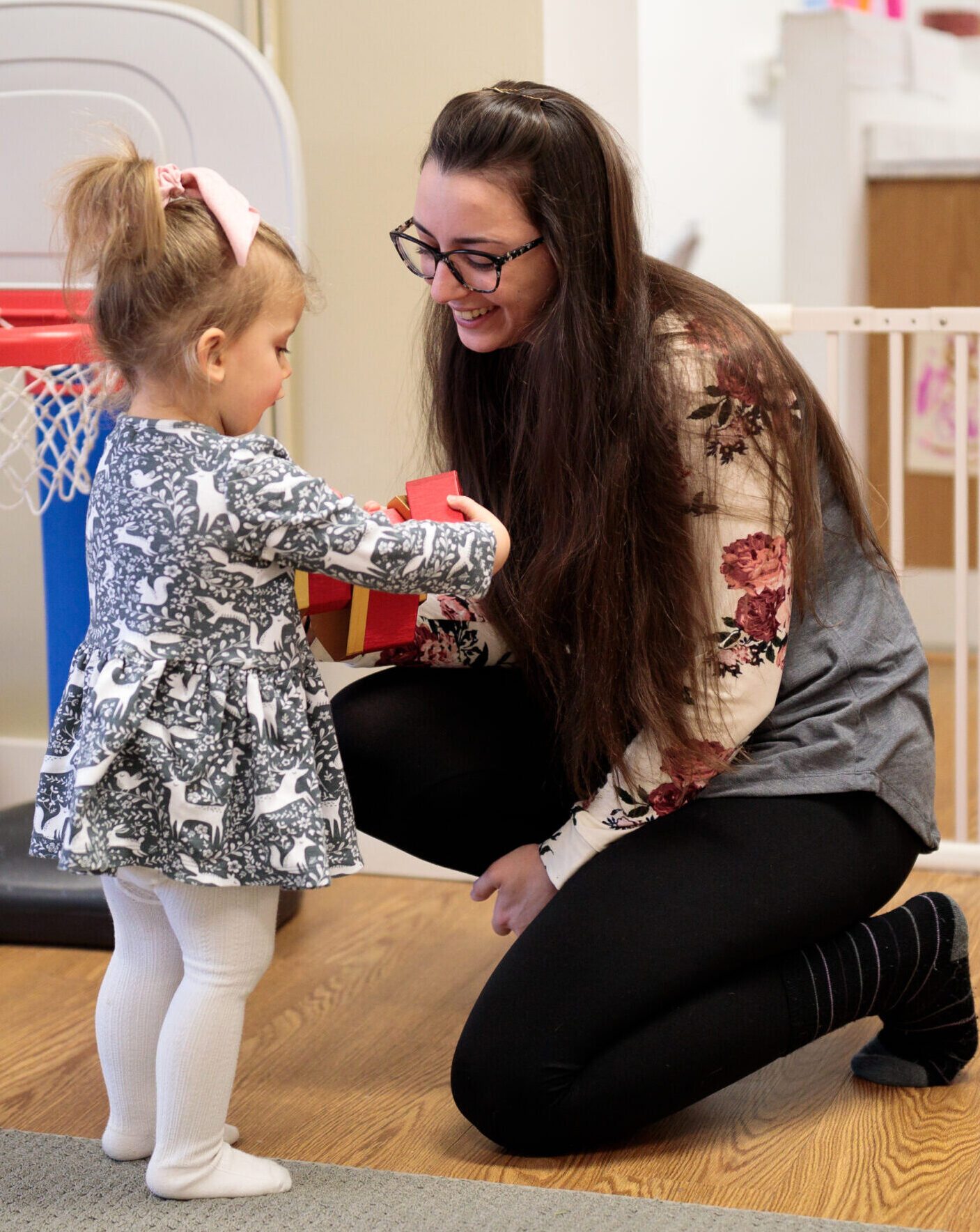 Responsive Practices through an Equity Lens
Engaging Children and their Families
Meaningful and Intentional Interactions
Systems, Resources, and Supports
Stoweflake Mountain Resort & Spa
1746 Mountain Road
Stowe, VT 05672
Founded in 1963, Stoweflake has grown from a modest motel into one of Vermont's premiere resort and spa destinations.
Today our guests can enjoy a decades-long tradition of Vermont hospitality that encompasses 120 upscale guestrooms and suites, family-friendly townhouses, a 50,000 sq. ft. nationally acclaimed spa and fitness center, dining venues and state-of-the-art conference facilities.
Sunday, November 5th, 2023
Monday, November 6th, 2023
Tuesday, November 7th, 2023
Sunday, November 5th, 2023
3:00-5:00 PM – Early Registration
5:00-6:00 PM – Member Mix and Mingle
Monday, November 6th, 2023
Tuesday, November 7th, 2023
Selecting your Workshop Sessions
If you have purchased a ticket for the Annual Conference, you will need to RSVP for the Plenary on the day(s) you'll be attending and the individual workshop sessions you wish to select. Workshop sessions are first come, first served, but waitlists for each session are available.
Selecting your workshop sessions:
Go to Day of Conference app/webpage.

You will need to create unique login details by clicking "Don't have an account?

Sign up here

".

They will use their email address that was entered at the time of registration.

Click on Agenda in the left-hand menu.
If you will be arriving Sunday night and want to meet our exhibitors early, click the RSVP button found on the right-hand side of Member Mix and Mingle
Next select Mon, Nov 6 or Tue Nov 7 to get started on selecting your sessions to be added to "My Agenda".
Click the RSVP button found on the right-hand side of the Morning Plenary if you are planning on attending this session.
Scroll down to Workshop Block 1 and click View Session.
Click the RSVP button found on the right-hand side for the session you would like to attend in this workshop block.
Click the back button to return to the full agenda. Repeat step 4 & 5 for Workshop Block 2 & 3.
If you are attending for both days of the Conference, you will repeat steps 3-6 on the second day.
You have the optional choice of adding the other events (breaks, lunch) found in the full agenda to your "My Agenda" section to see everything you'll be doing at the conference in one place.
You can find a pdf version of these instruction with screenshots by viewing: Selecting Your Workshop Sessions. If you need additional assistance or have any other questions, please email conference@vtaeyc.org.
Day 1 Keynote Presenters
MERGE for Equality
A program of North American MenEngage Network (NAMEN), Inc.
MERGE for Equality, Early Childhood Initiative, works to advance the beliefs, thoughts, and behaviors that allow men and boys to be their authentic selves and embrace their role in ensuring gender equality. We do this in partnership with individuals, groups, and communities across the globe, including alliances that ensure fairness for women and children.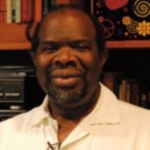 James Arana
Senior Trainer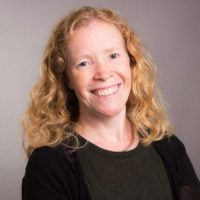 Keira Durrett
Senior Trainer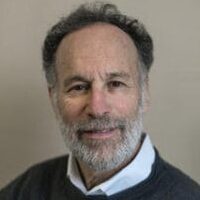 Thomas Weiner
Senior Trainer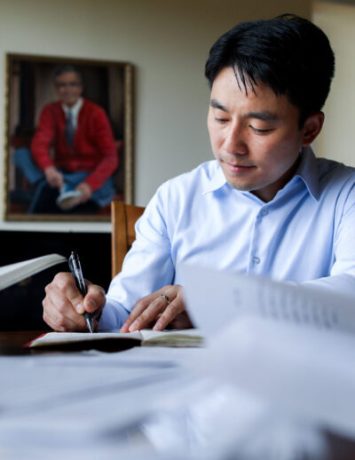 Day 2 Keynote Presenter
Junlei Li
Junlei Li, Ph.D. is the Program Chair of the Human Development and Education and the Saul Zaentz Senior Lecturer in Early Childhood Education at Harvard Graduate School of Education. His research and practice focus on supporting the helpers – those who serve children and families on the frontlines of education and social services. Studying orphanages, child care, schools, youth programs, he co-develops the "Simple Interactions" approach to help affirm what ordinary people do extraordinarily well with children in everyday moments. His work is significantly inspired by the pioneering work of Fred Rogers when he served as the Co-Director and Rita M. McGinley Chair for Early Learning and Children's Media at the Fred Rogers Center.
We invite any organization, agency, or business whose mission, vision, and values align with VTAEYC to become a sponsor for our 2023 Annual Conference. This event is Vermont's touchstone event for the field of early childhood education. Your support will help over 350 early childhood educators, family advocates, and program leaders come together to learn, network, and retreat in a relaxing setting.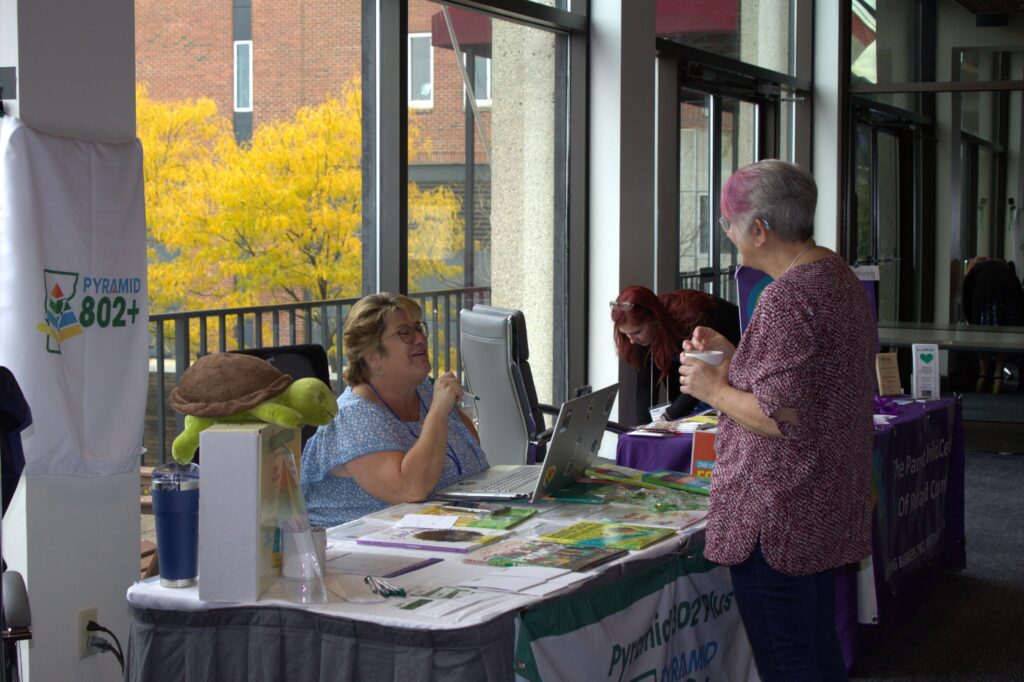 We want to showcase the vital businesses and organizations that are building assets and finding solutions within the early childhood community by inviting you to purchase an Exhibitor table.  You will have the opportunity to market your services, products, or resources with over 350 ECE professionals across two days. Exhibitor tables are limited and reserved on a first-come, first-serve basis.
VTAEYC has been hosting our Annual Conference for over 50 years. You can view our previous Annual Conference Brochures and detailed information from each year by clicking the buttons below.