Nominate an Early Childhood Educator
The Early Childhood Educator of the Year (ECEOY) Award is a prestigious annual award presented by VTAEYC and sponsored by Let's Grow Kids. This award honors exceptional early childhood educators and spotlights the importance of high-quality early childhood education for Vermont's children, families, and communities.
Nominees must:
Work in a regulated center, home- or school-based program
Care for and teach children within the birth to 8 age-range
Have been an early childhood educator for 3 or more years
Not be an employee of VTAEYC or Let's Grow Kids
Not be a previous winner of this award
The 2023 winner will receive a $2,500 prize and all expenses paid to a National Association for the Education of Young Children (NAEYC) conference.
The 2024 nomination period is not yet open.
All nominees will be asked to fill out an application for consideration. The winner is decided by a selection committee made up of local leaders and advocates for early childhood education.
Awards are presented annually at VTAEYC's Early Childhood Education Annual Conference.
Pictured: 2023 Early Childhood Educator of the Year Tammy Gosley, with plaque. Left to right: NAEYC CEO Michelle Kang, Let's Grow Kids CEO Aly Richards, Tammy Gosley, VTAEYC Executive Director Sharron Harrington
Vermont's ninth Early Childhood Educator of the Year was Tammy Gosley, Lead Teacher at Bennington County Head Start / Early Head Start. She was recognized for creating a sense of belonging for everyone in her classroom community. She said, "I want them to know this place is for them, because I want them to have a love for learning."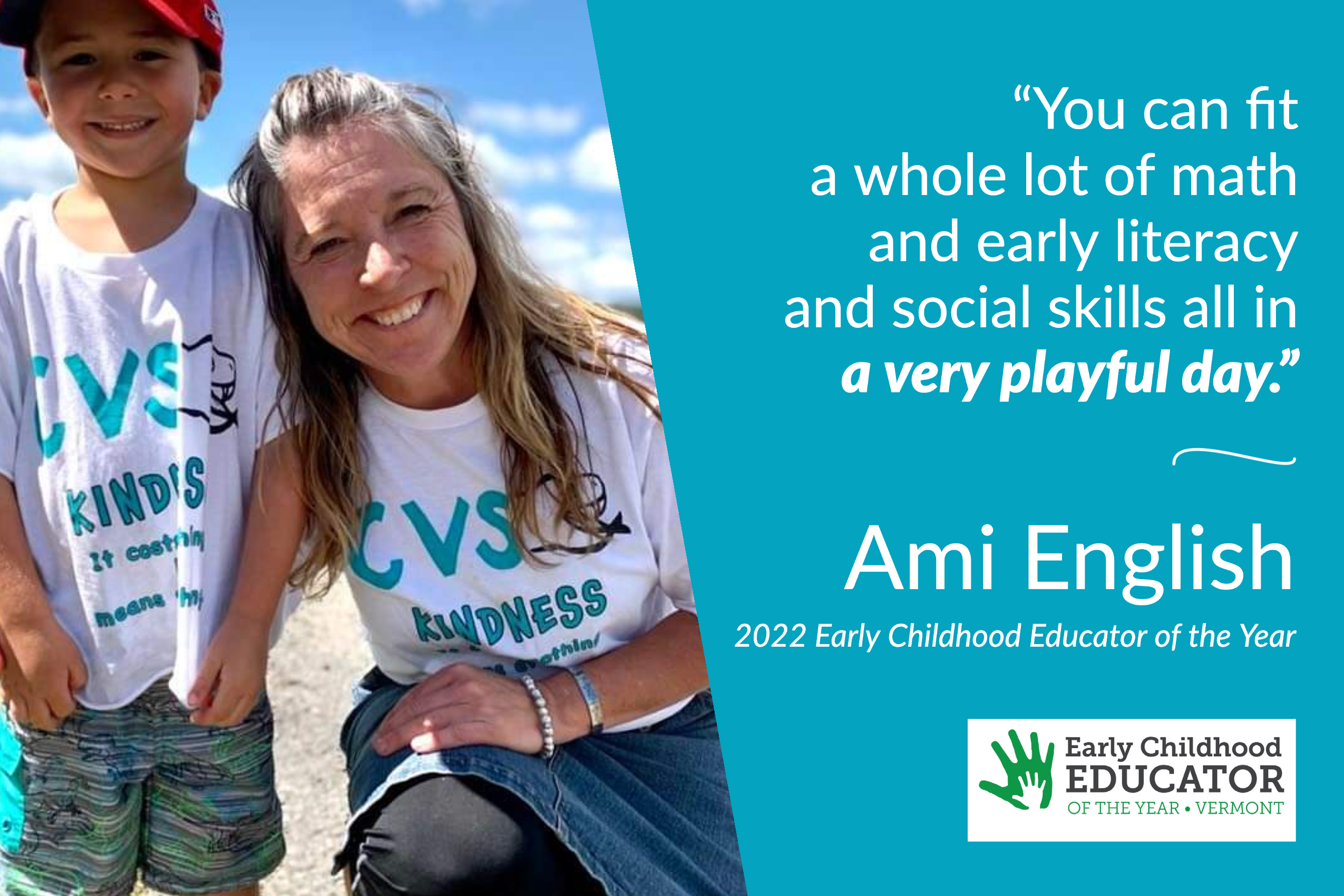 Vermont's eighth Early Childhood Educator of the Year was Ami English. She was recognized as the 2022 Early Childhood Educator of the Year for her dedication to nature-based play as Teacher/Director of Coventry Village School Preschool. She is now an Early Childhood Coach for North Country Supervisory Union.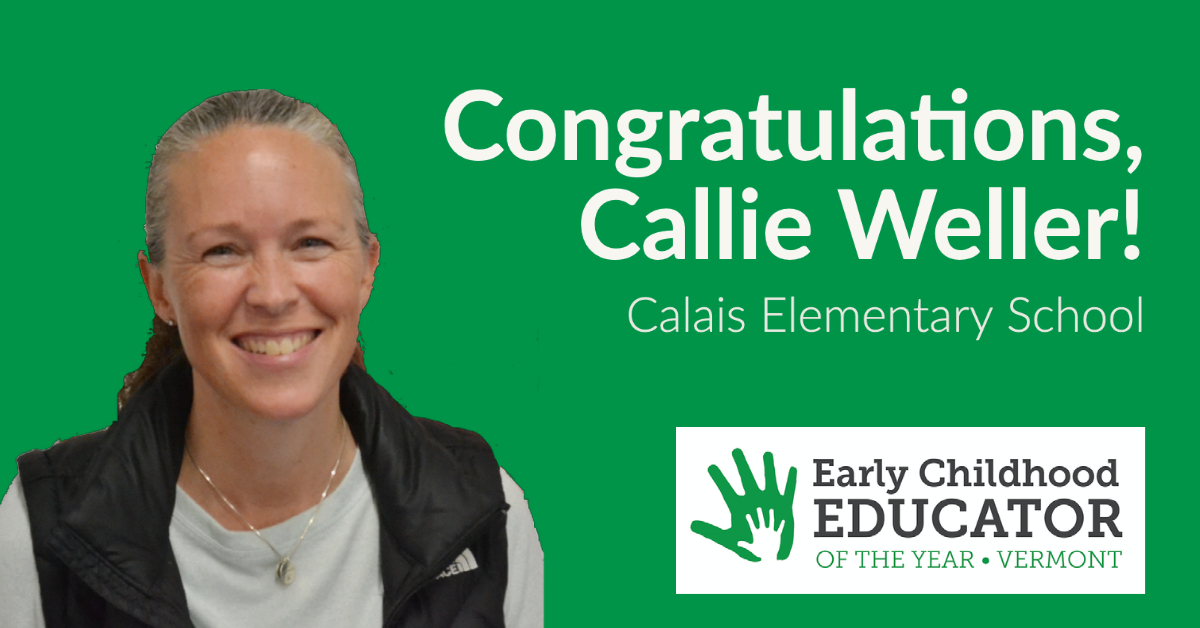 Vermont's seventh Early Childhood Educator of the Year was Callie Weller. Weller is a preschool teacher at Calais Elementary School. She was recognized for her dedication to students and families during the COVID-impacted 2020-2021 school year.
2020 Winner
All ECE Heroes
Let's Grow Kids made this video honoring all of Vermont's early childhood educators for their steadfast commitment to our state's youngest children during a historic and uncertain year. 
2019 Winner
Meri Carpenter-Saladino
Meri Carpenter-Saladino was the 2019 Early Childhood Educator of the Year, awarded by Let's Grow Kids. Meri is the owner and director of a 5-star, home-based child care program, My Second Home, in Bradford.
Submit your Nomination for
Early Childhood Educator
of the Year