Advancing ECE As A Profession
It's time for early childhood education to be a well-prepared, well-compensated profession.
Advancing Early Childhood Education as a Profession is an initiative led by Vermont's early childhood education workforce. Our aim is to create an early childhood education profession in Vermont, aligned with a future national early childhood education profession.
That each and every child, beginning at birth, has the opportunity to benefit from high-quality, affordable early childhood education, delivered by an effective, diverse, well-prepared, and well-compensated workforce.
In Vermont, we first reached a shared understanding of who we are and what we do.
Then, we created a shared vision for what an early childhood education profession could look like in Vermont.
We envision an early childhood education profession with clearly defined professional roles, with pathways to enter and grow within the profession, with individual and portable licenses to practice, and with professional-level wages and benefits, all within a supportive state infrastructure.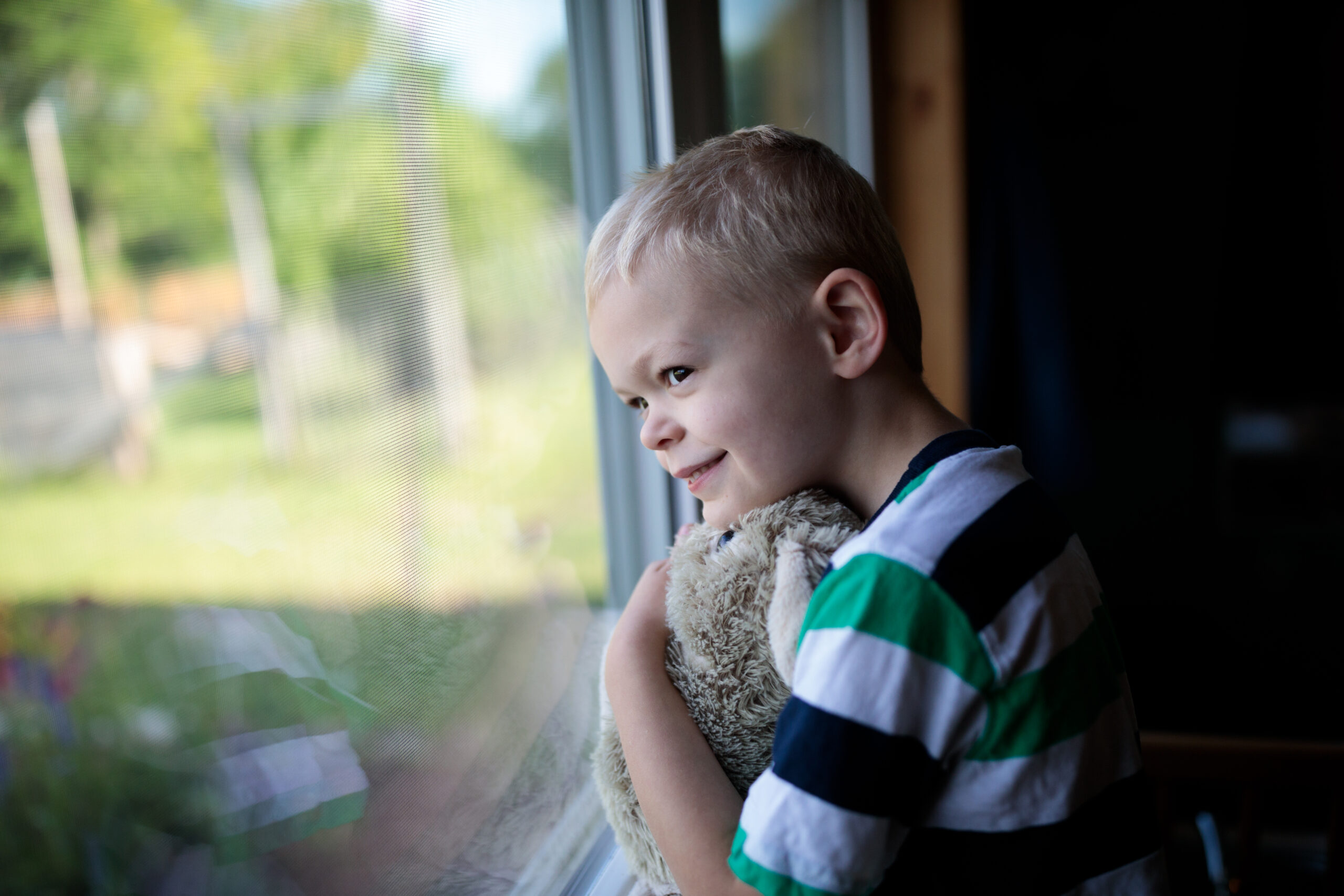 "I believe this shift will take time and calm, consistent, organized effort. Educators from all levels should be welcome and welcomed to actively participate in realizing the end goals." 
– Vermont Early Childhood Educator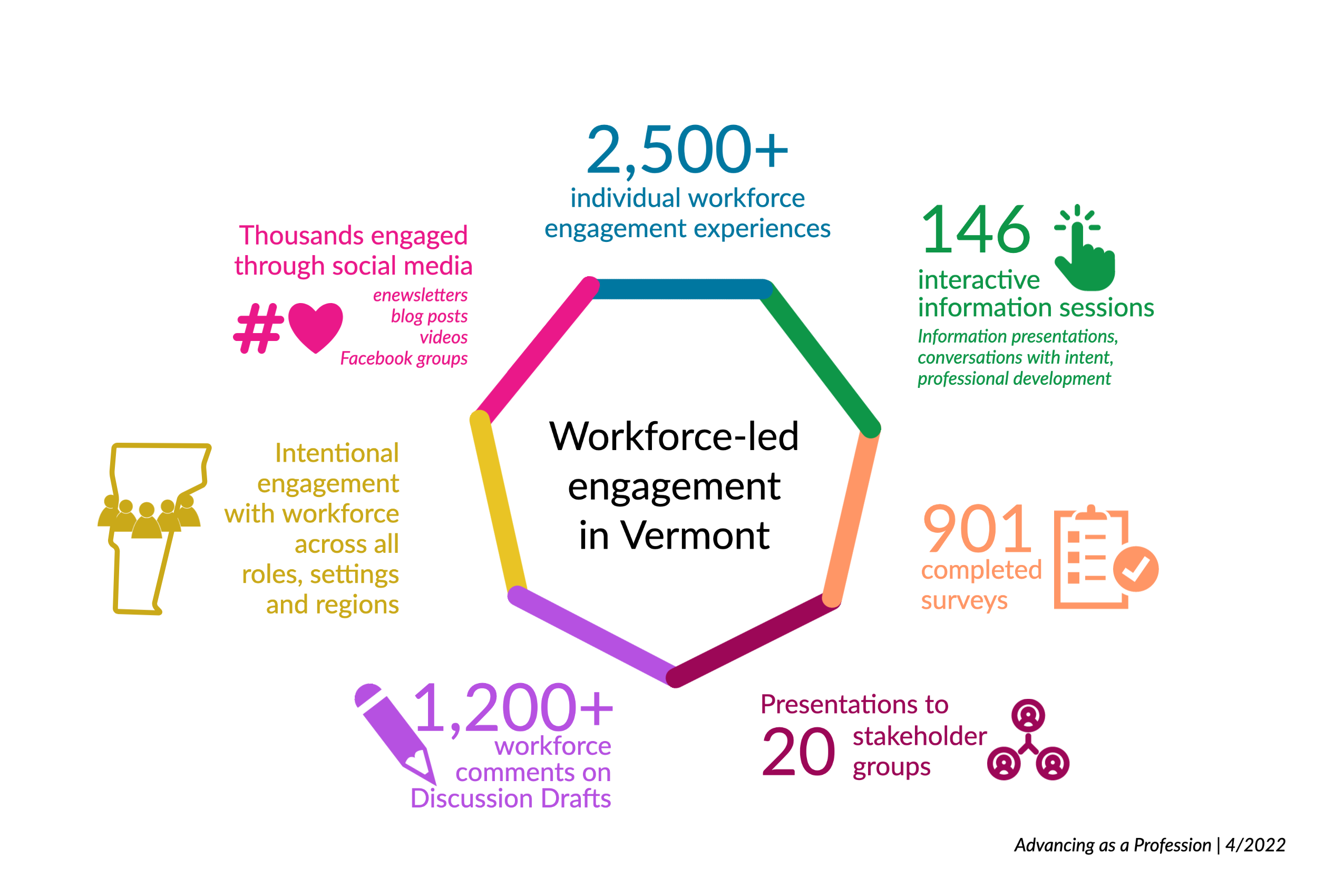 Vermont's workforce-led, consensus-based process is based on the collaborative that created The Unifying Framework and affirms the profession taking the lead.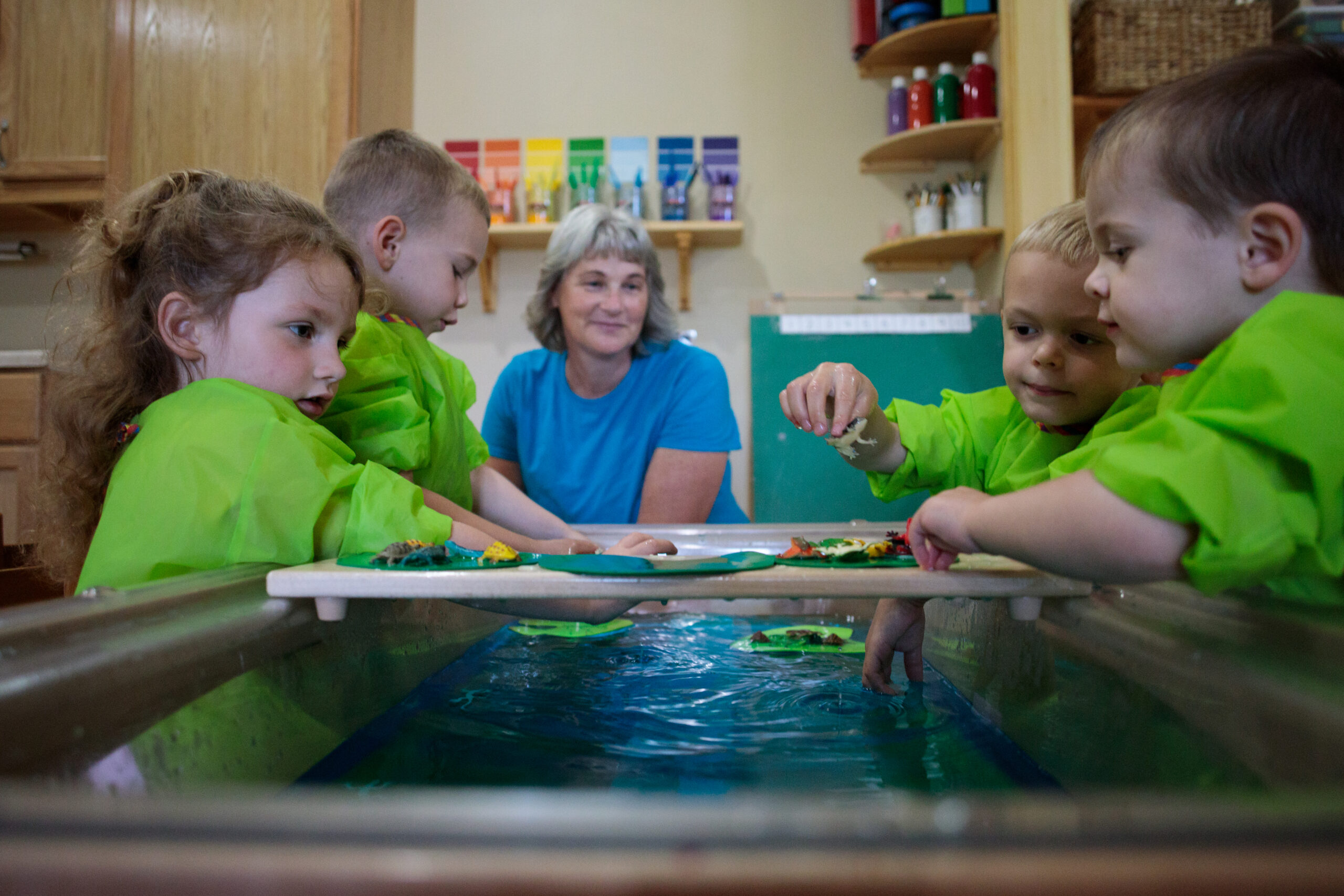 Honoring the expertise of current early childhood educators as we transition to individual professional licensure.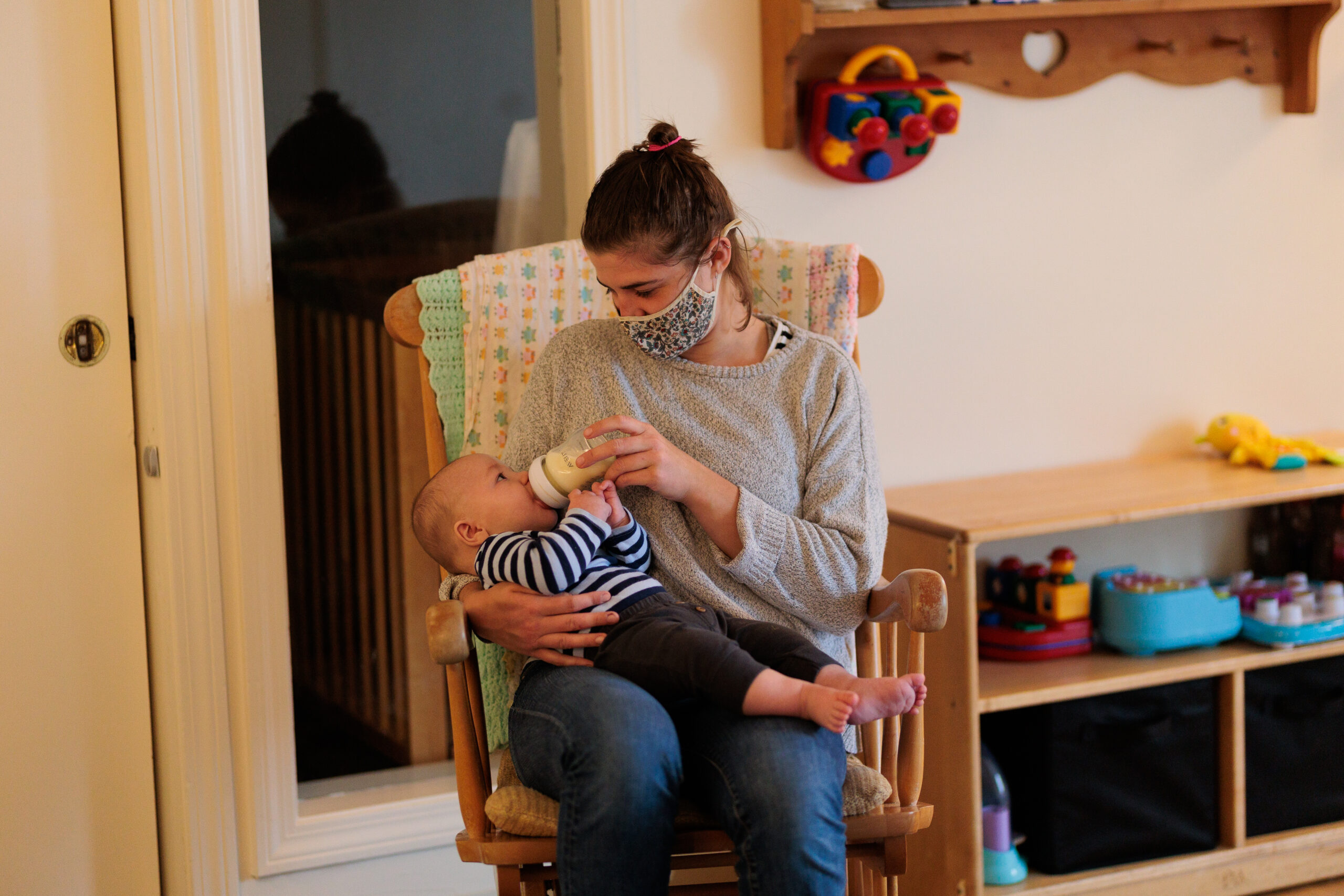 Aligning with stakeholders to build a supportive statewide system. We are all invested in and accountable for the success of the new profession.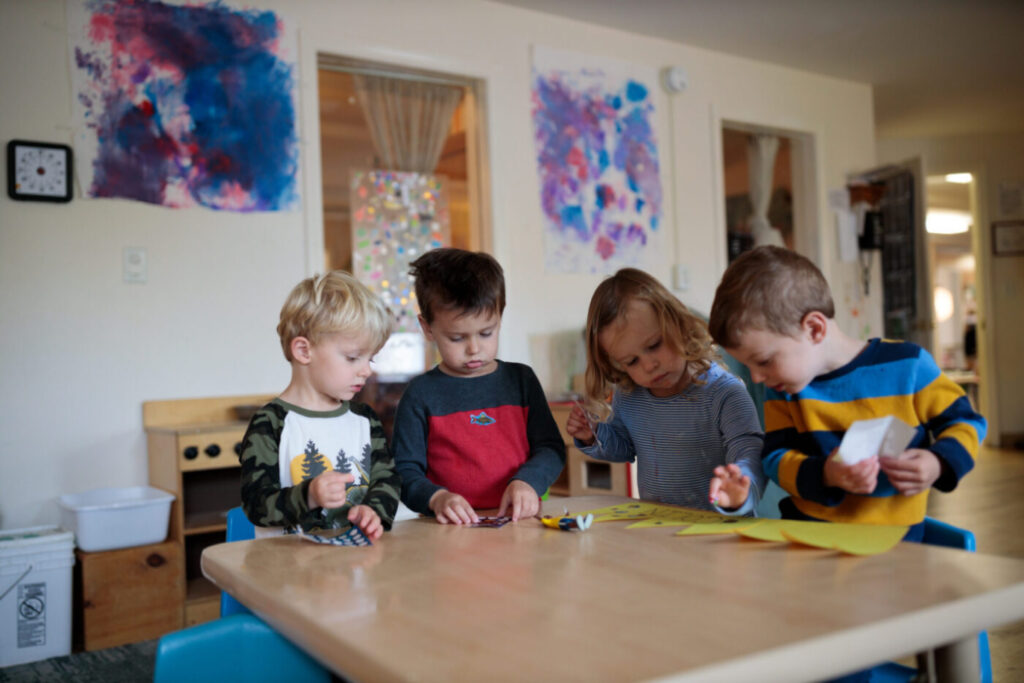 This initiative is led by a Task Force of Vermont early childhood educators; resourced by a Core Team of stakeholders, funders, and consultants; supported by Design Teams; and energized by a growing group of ECE Ambassadors for our shared vision.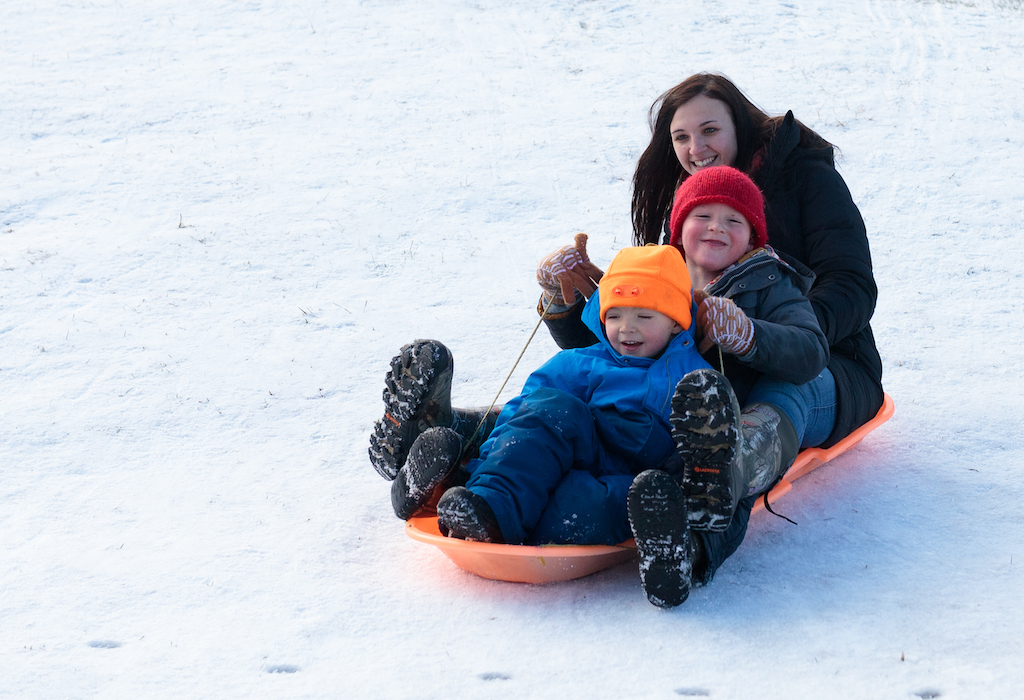 In 2018, a workforce engagement study of Vermont early childhood educators found overwhelming support for advancing ECE as a profession. 
Since then, thousands of early childhood educators have contributed to our shared vision of an ECE profession.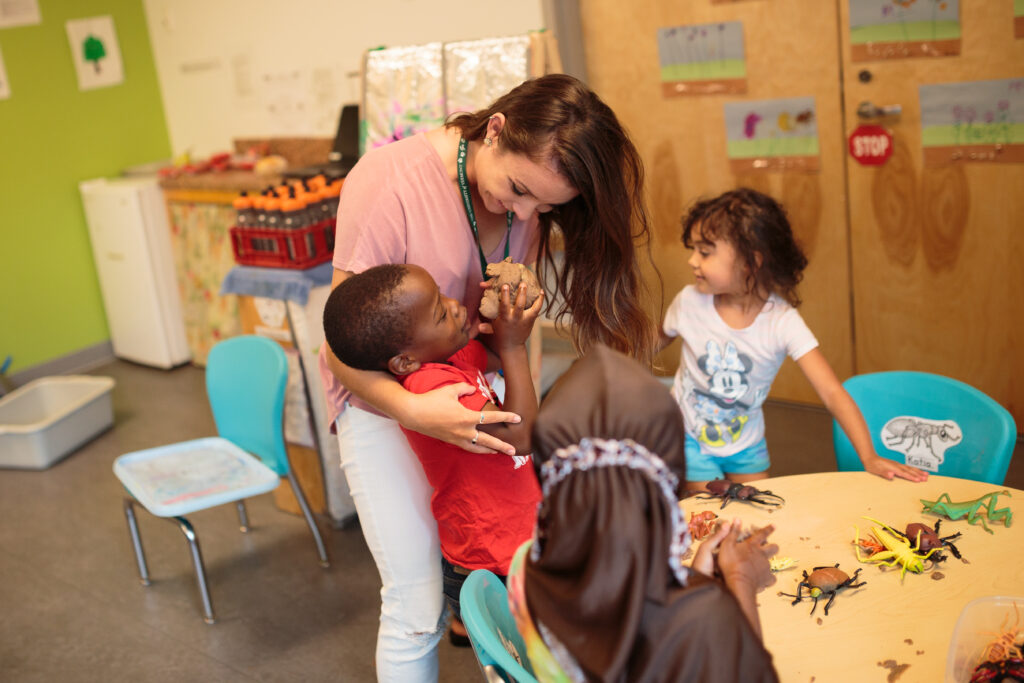 Includes social media posts, flyers, and toolkits, Consensus Documents, videos, Professional Development recordings and recaps, links to publications, and more.
Stay engaged with ongoing professional development and informational opportunities.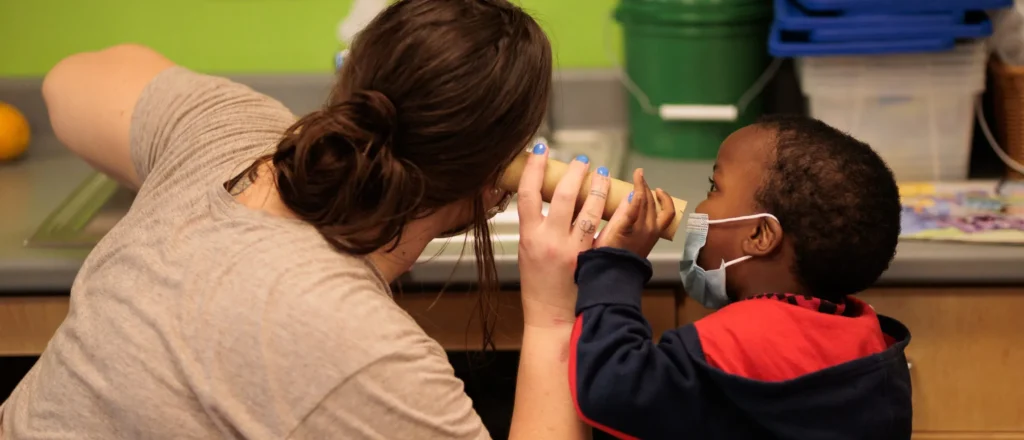 Coming Soon: What's The Latest?
Led by Rachel Hunter, Outreach Coordinator
Designed for early childhood educators familiar with this initiative. This professional development offering changes to include the most recent updates to our work in Vermont and what's happening nationally.
Summer 2023 "What's the Latest?"  will include: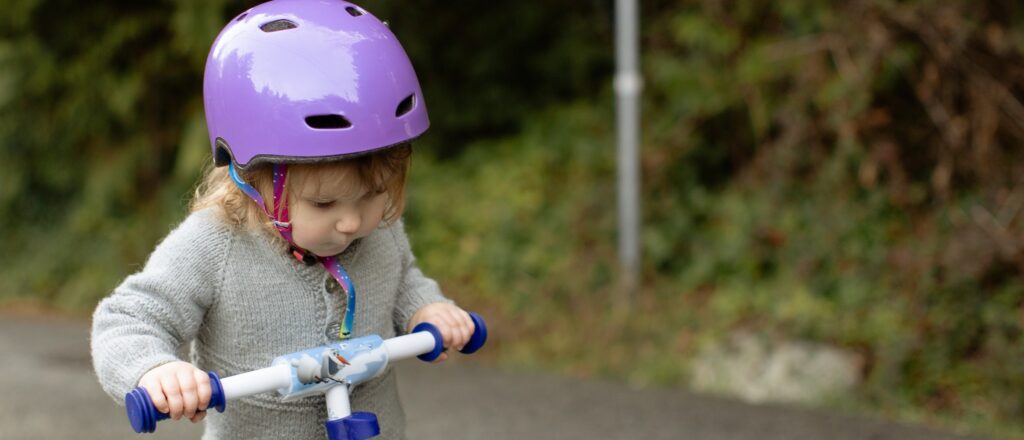 Request a Session: Getting Up To Speed
Request through Rachel Hunter; led by Project Ambassadors
Designed for early childhood educators new to the work to advance ECE as a profession. This professional development will bring you up to speed on this project. Learn:
Join us: say "I'm In!" for Advancing ECE As A Profession
Join more than 600 Vermont early childhood educators. Add your name in support of our shared vision.
In order to make the case for public investment, we need to show policy makers and legislators who we are, what we will be accountable for, and that we stand together behind our shared vision.
We need a powerful message from an informed workforce. This action takes just ten seconds of your time: say "I'M IN!" and sign the pledge today!
If you attended our info sessions, signed the pledge, shared the Unifying Framework with your teaching community,
and want to get even more involved, contact us about becoming an ambassador for our shared vision.