Advancing ECE As A Profession
It's time for early childhood education to be a well-prepared, well-compensated profession.
Advancing Early Childhood Education as a Profession is an initiative led by Vermont's early childhood education workforce. Our aim is to create an early childhood education profession in Vermont, aligned with a future national early childhood education profession.
We believe in this vision:
That each and every child, beginning at birth, has the opportunity to benefit from high-quality, affordable early childhood education, delivered by an effective, diverse, well-prepared, and well-compensated workforce.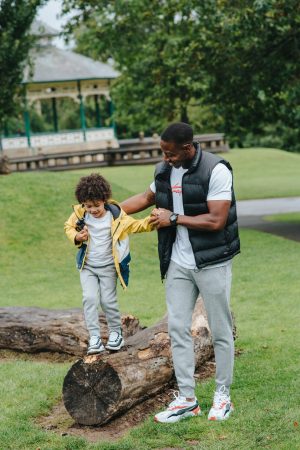 VTAEYC works to build public awareness about early childhood education and the needs of young children and early childhood educators through advocacy and outreach. We need your voice!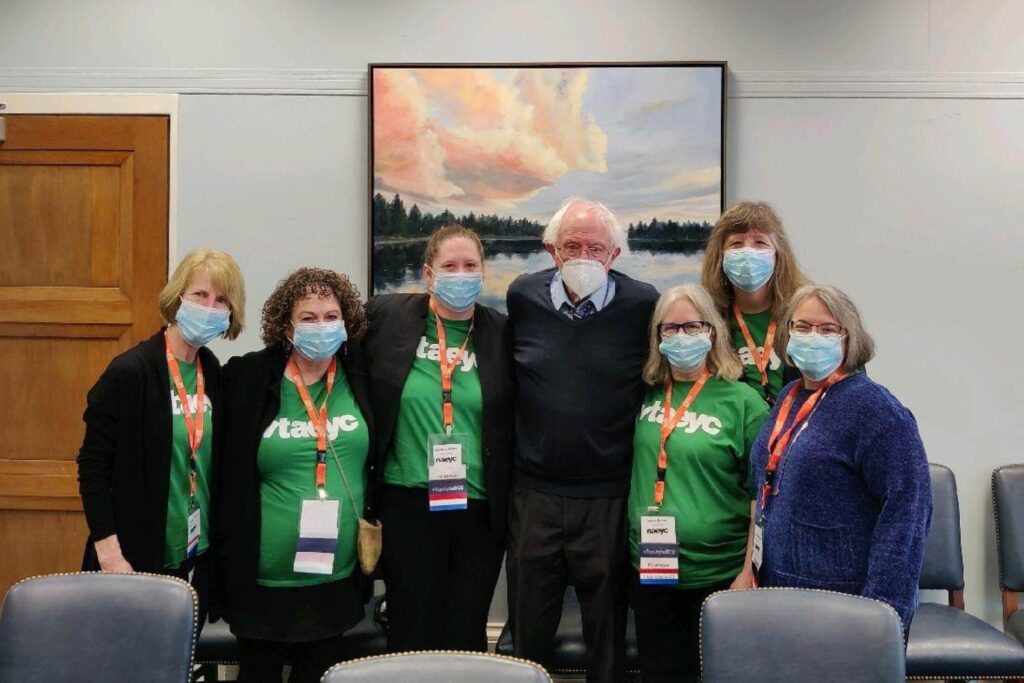 VTAEYC represents its 500 members and partners with other early childhood organizations on the state and national levels to advance policy change in pursuit of this vision. VTAEYC members are invited to shape policy priorities and participate in our Public Policy Committee and at the NAEYC Public Policy Forum.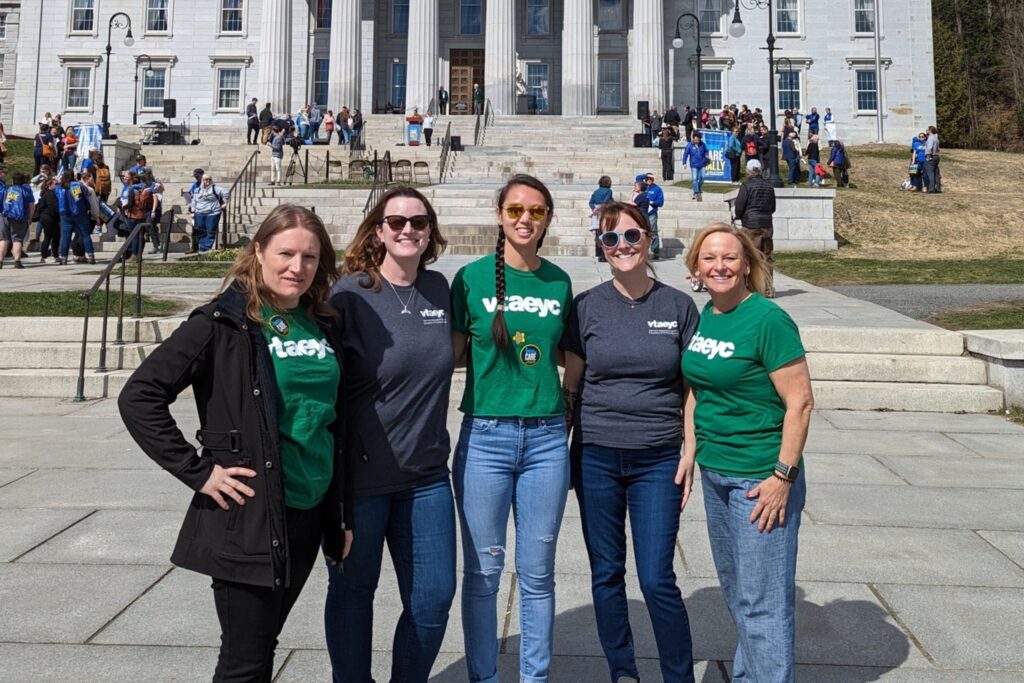 For the Vermont 2022 legislative session, VTAEYC joined Let's Grow Kids (LGK) and the Vermont Early Childhood Advocacy Alliance to advance a shared policy agenda focused on both short-term and long-term solutions. LGK's wrap-up summary can be found below. To stay informed with 2023 Legislative updates and priorities, be sure to subscribe to our Newsletter.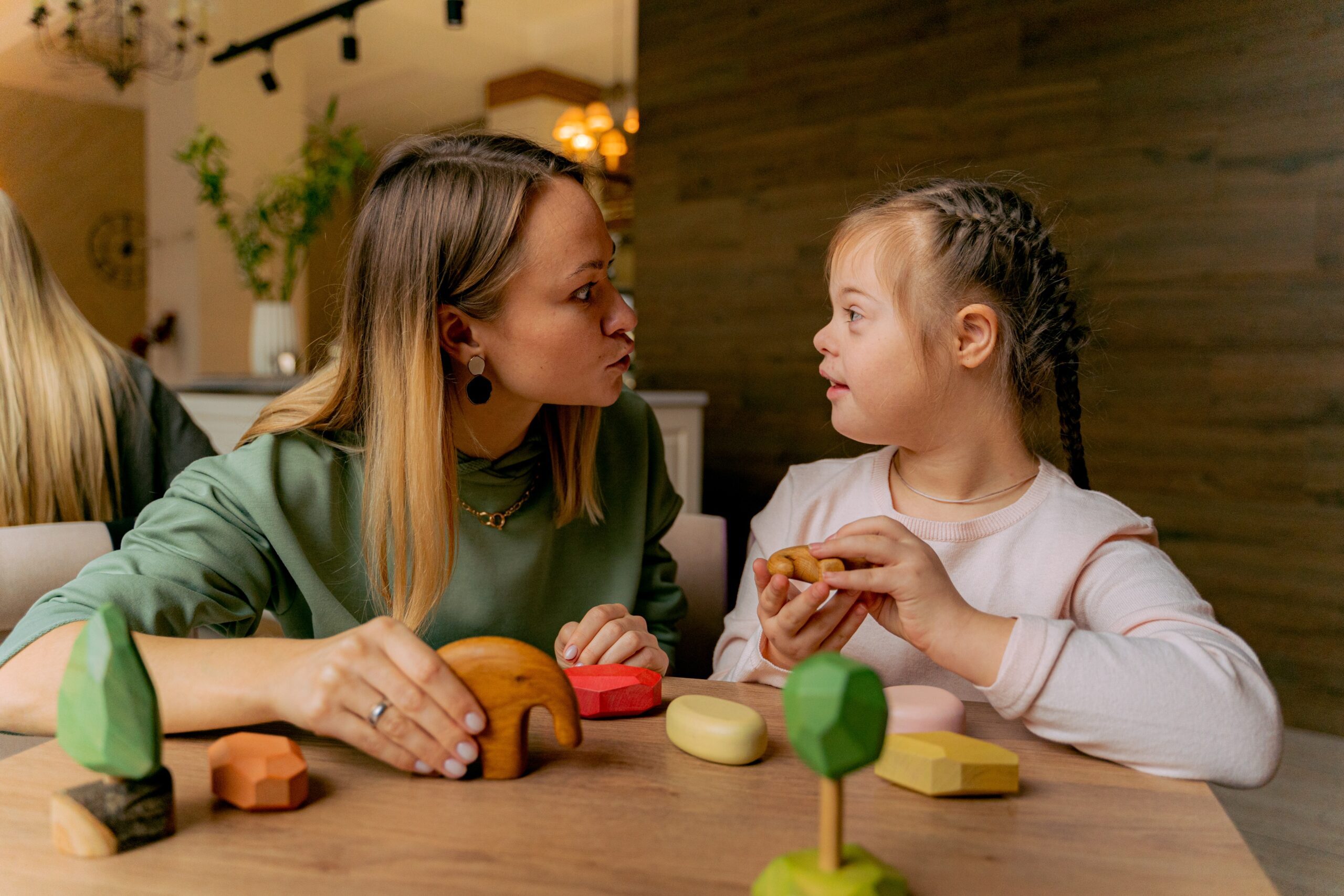 At the federal level, we partner with NAEYC to advocate for young children, their families, and early childhood educators.  As an NAEYC affiliate, we offer Vermont's perspective to NAEYC as well as our own federal delegation and we share policy updates and action alerts with our network. You can learn more about NAEYC's Public Policy and Advocacy efforts below.
by Christina Goodwin This is the speech made by VTAEYC Board President Christina Goodwin before early childhood educators, children, families, advocates, and lawmakers on June …
 Courage to Care Rally and S.56 Update On April 12, more than 700 early childhood educators and supporters convened at the Statehouse to urge lawmakers …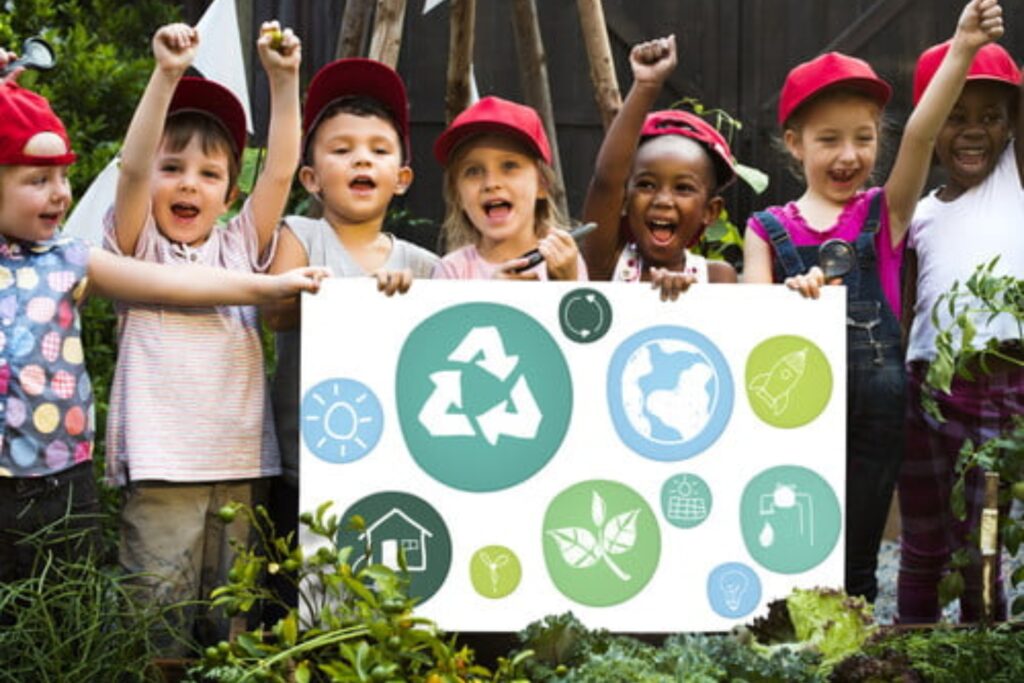 Our Planet x
Young Children
We're having the discussion about the impact of climate change on young children—emotionally, cognitively, and physically. We're learning about what is being done and what we can do to mitigate this impact, in Vermont and beyond its borders.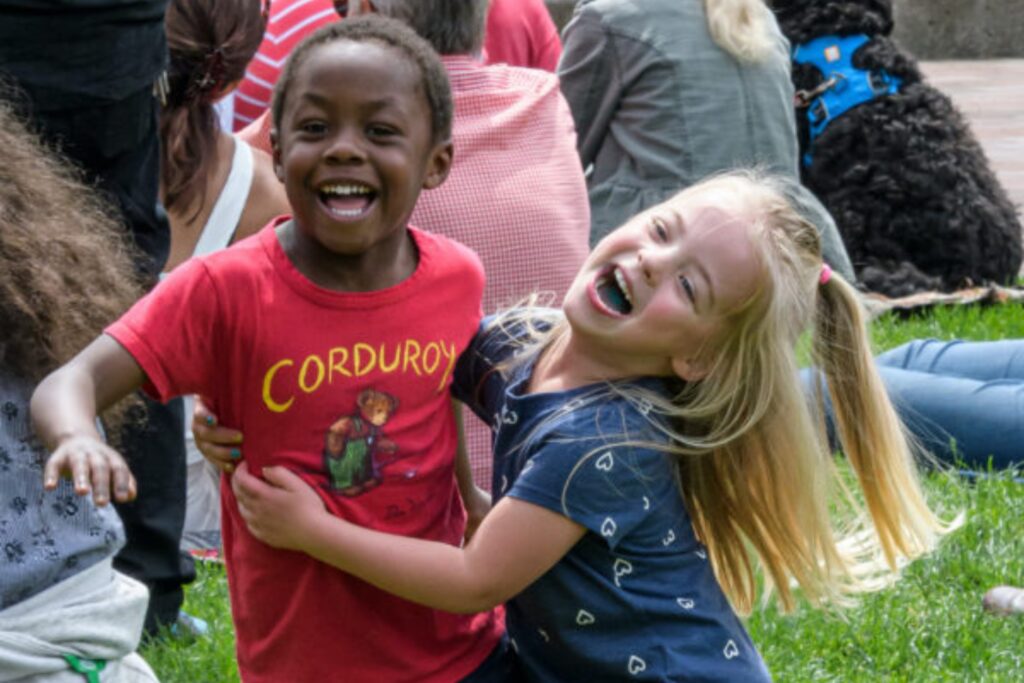 Our Diversity x
Young Children
In our commitment to the well-being of each and every child, we're hosting conversations and sharing information about our diversity as a strength. We're listening for ideas that can promote diversity, equity, inclusion and belonging, and ways to include these values in what we do with and for young children.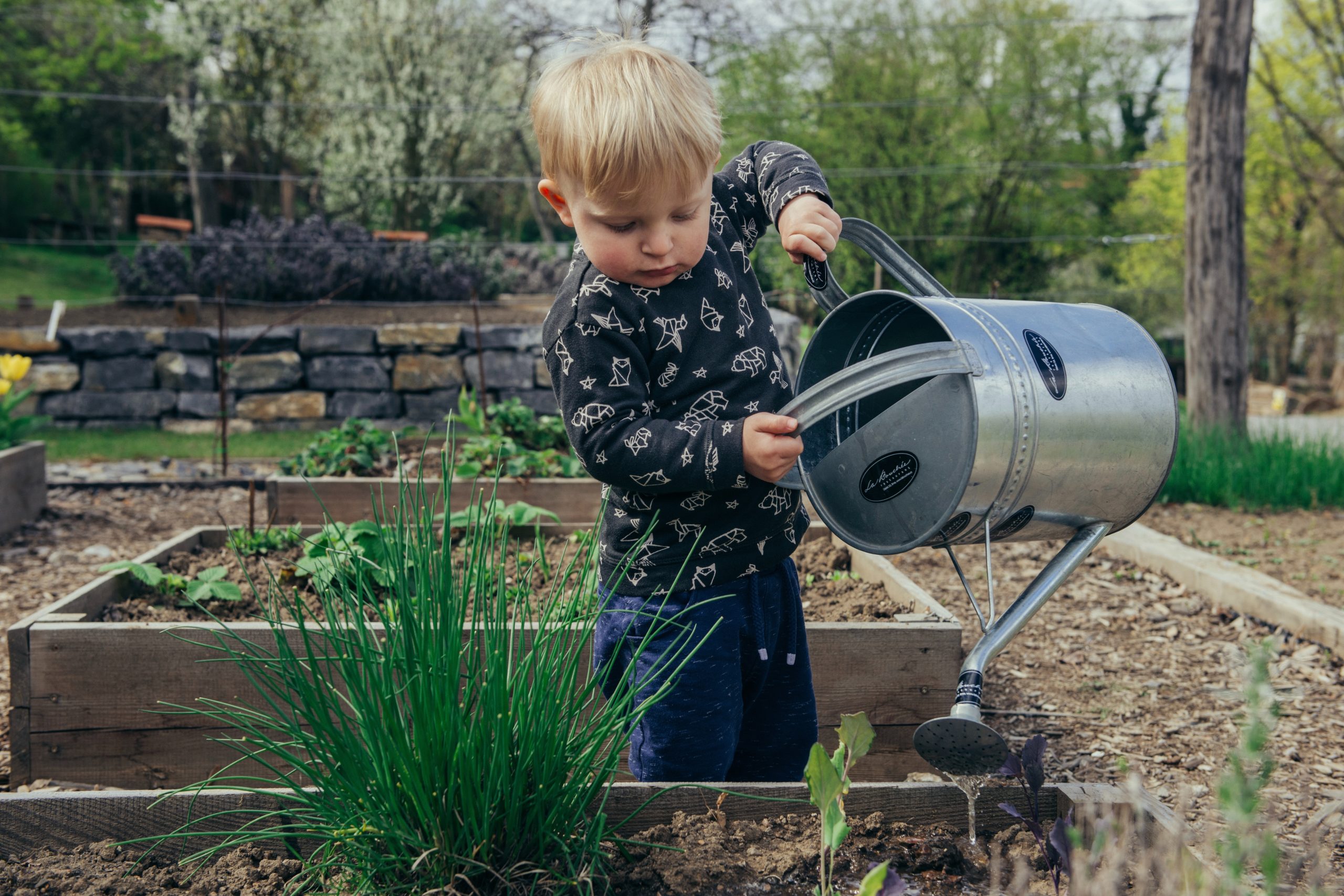 Our Communities x Young Children
Our goal is to ensure that young children and their families are considered in all community spaces, that the resources available accommodate differing needs and interests, and that young children have the opportunities to contribute to their communities.
Are you interested in joining VTAEYC members, early childhood educators, students, and other members of the community in making a difference? VTAEYC is searching for volunteers to support VTAEYC's mission and programs through volunteering at our Annual Conference and beyond! Contact us to learn more about about how you can become a VTAEYC volunteer.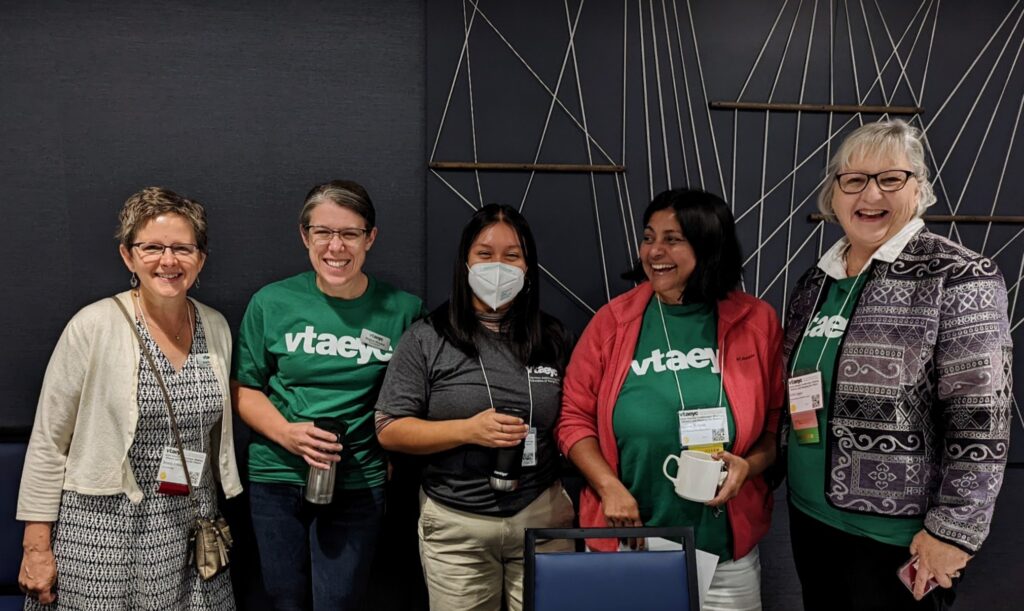 How will you get involved?
Contact us today to discuss the additional ways you can support VTAEYC's Mission and Vision.