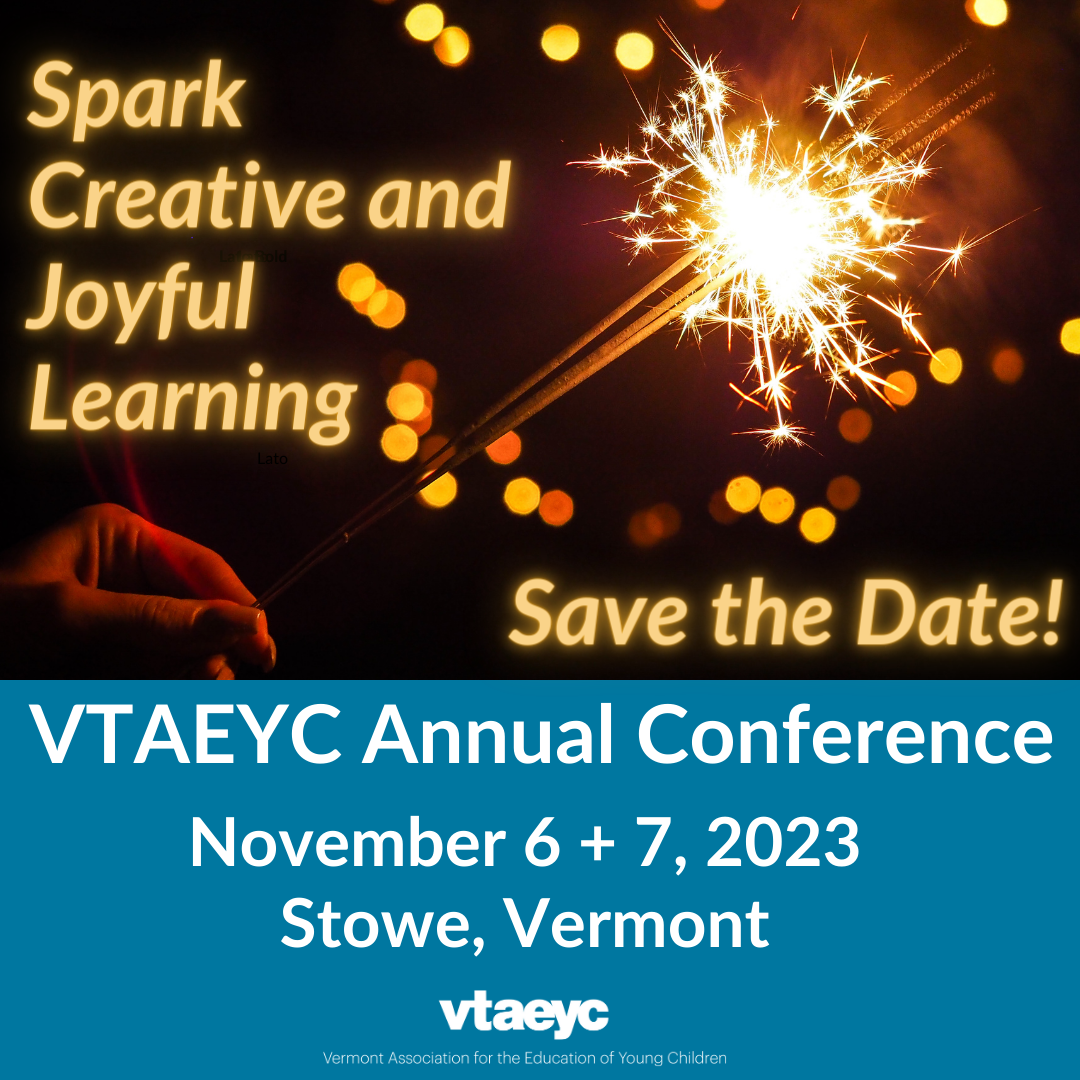 The Vermont Association for the Education of Young Children (VTAEYC) is inviting all early childhood educators and professionals to join us to spark creative and joyful learning for ourselves, for the children we teach, and the families we serve. We hope you will join us in Stowe, Vermont for two in-person conference days where we will participate in fun and creative sessions, learning, and networking.
The 2023 Conference offers workshops and plenary sessions on topics that relate to developmentally appropriate practices, family & youth engagement, meaningful interactions, and resources and supports for early childhood educators. As a participant, you will have the opportunity to engage in new learning, spark your passion for early childhood topics, and engage in creative and fun workshops through a social justice and equity lens. The Conference will offer over 36 workshops across six breakout sessions, two keynote presentations, and a variety of networking opportunities.
To view additional details, please click here.