Letter from the Executive Director
Dear colleagues,
Last week, Vermont's legislature made a first-in-the-nation commitment to equity and excellence in early childhood education. As our Board President Christina Goodwin said at the Statehouse celebration, "This is the relief we've been waiting for!" Thank you legislators, advocates, and especially our dedicated early childhood educators, who show up every day to give Vermont's children the strongest possible start.
The $125 million in annual investments start rolling this summer, with $20 million in readiness grants to help programs hire and expand. The new System for Program Access to Resources for Quality Supports (SPARQS), administered by VTAEYC, is ramping up at the same time.
Together with our partners in the early childhood education ecosystem, like Building Bright Futures, the Child Development Division, First Children's Finance, Let's Grow Kids, Northern Lights, and the Vermont Early Childhood Advocacy Alliance, we're thinking about the support early childhood education programs and educators will need in a new era of abundance and expansion.
Here at VTAEYC, we're growing rapidly to meet these needs (see below for job openings!) Our areas of laser-focus? For programs: quality improvement supports. For educators: pathway supports and equitable access to preparation programs. For our future: supporting a recognized early childhood education profession.
And if you're in for that ECE profession, say so. We're working toward our goal of 1,000 early childhood educators to sign our "We're In!" pledge of support.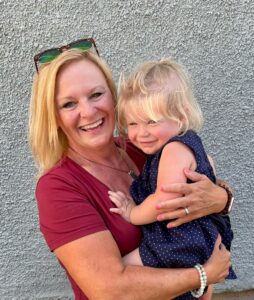 Early childhood educators shape the future. We're getting a glimpse of our own future right now. I'm happy to be here with you.
My best,
Sharron Harrington
Executive Director
Other Topics Included in this E-News
 VTAEYC is hiring for multiple positions!
National attention to Advancing as a Profession
 "Celebrate visibility:" Sharron's op-ed connects visibility, families, DAP
 "This is the relief we've been waiting for!"
Questions about the new law? Contact CDD
Award nominations – last chance to nominate for ECE of the Year!
Congratulations to recent ECE graduates!
Upcoming dates from VTAEYC and partners
---

Click

here

to subscribe to VTAEYC emails.