Dear VTAEYC members and friends,
I'm writing today with the news that I am stepping down as the Executive Director of VTAEYC. I have been honored to lead VTAEYC for nearly two years and I remain inspired by VTAEYC's mission to advance excellence and equity in early childhood education in Vermont. 

I will continue serving young children and all those who care for them in my next role. I've been asked to serve as the Deputy Commissioner, Child Development Division (CDD) for the State of Vermont. CDD has a key role to play in ensuring that our state's hopes for our early childhood education system come to fruition and I look forward to continuing to work with you in that capacity.

All of my interactions with members, Board, staff, program participants, colleagues within the NAEYC family, and many others reinforced the talents, creativity, and commitment that early childhood educators bring to meeting the needs of young children. Together, you are co-creating a new early childhood education profession that is well-respected and well-resourced. 

In the last two years, we've launched the Student Loan Repayment Assistance Program, the VTAEYC Exchange, and the Pre-Apprenticeship program; we've expanded T.E.A.C.H. and the Apprenticeship program; we've held two excellent annual conferences — one virtual and one back in-person; we achieved the highest member retention rate of all NAEYC affiliates nationwide; and there are more exciting developments on the horizon.

But for me, our 50th Anniversary celebration at our 2022 Annual Conference really showed what VTAEYC is all about. From VTAEYC's grassroots beginnings to its present as one of the strongest NAEYC affiliates in the country, its strength and success come from its dedicated members. I feel lucky to have had a role in helping guide VTAEYC through this moment in its history.

VTAEYC's capable and dedicated Board and staff will ensure that VTAEYC's momentum continues and the transition is smooth. Our President Sharron Harrington and President-Elect Christina Goodwin will be in touch with details about the transition shortly. Each of you can play a role in ensuring VTAEYC's continued success by volunteering for committees, serving on the Board, taking part in VTAEYC events and programs, adding your voice to the Advancing as a Profession initiative, and spreading the word about VTAEYC to everyone you know! 

It's been a pleasure and honor to work on your behalf in service of the well-being of Vermont's young children.
Wishing you the very best,
Janet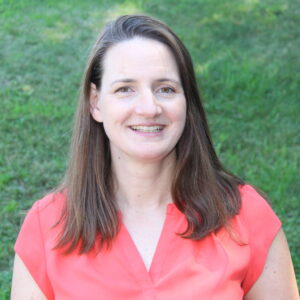 Janet McLaughlin is the outgoing director of VTAEYC.